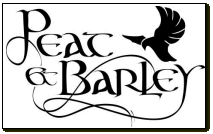 Welcome!

---
Like a fine Scotch whisky,


Peat & Barley's

music is complex, inviting and always goes down smooth. Their special Celtic blend of hammered dulcimer and fiddle - trading melody, rhythm and harmony - draws the listener into the ebb and flow of the music in a centering and refreshing way.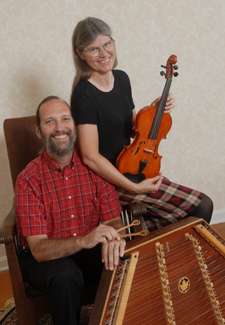 From concert performances to background music, from festivals and fundraisers to private parties and weddings, we can add a special flair to your event. More information about us, our music and instruments, our CD/digital downloads, or how we can help make your wedding special, is available by clicking on the links to the left.


For information on our rates, our availability for your event, or to request a demo CD, please e-mail Becky Ross at Music@PeatAndBarley.com or call (301) 208-8285.


2003 WAMMIE Nominee, Trad. Folk Recording category, CD On the Brink
2008 WAMMIE Nominee, Trad. Folk Recording category, CD Silver Lining
2008 WAMMIE Nominee, Trad. Folk Instrumentalist, Becky Ross
2008 WAMMIE Nominee for Traditional Folk Duo/Group
(Wammies are Washington Area Music Assoc. awards).